UFC 1win Online Betting
After you have made a deposit, we can move on to deciding which fight to place your first bet on. In order to decide, you should first look at what events are currently available on 1win and choose one of them. UFC bets are often offered on events such as UFC Fight Night and numbered tournaments. They have some differences. Numbered tournaments always contain a more popular and interesting card, they often hold title fights. Fight Nights are intermediate tournaments where fighters often fight for a place in the top 10 UFC, and the titles are quite rare. Therefore, the choice is obvious: you should pay attention to any of the available numbered tournaments and UFC 283 will be an excellent choice.
The fight between Figueredo and Moreno would be a great choice for those who are just starting to bet on the UFC. There are several reasons for this: a title fight, fairly well-known fighters and excellent odds. Let's decide what outcomes will suit us for this confrontation. The Brazilian stands out quite well against the background of Moreno, even taking into account a small advantage according to the bookmakers. This is a very important point, as often the belt owners are the favorites. And here the situation is completely opposite. And if we also take into account the discipline of Figueredo and his camp before the fight, there is no doubt that we can try the outcome of the victory of the Brazilian.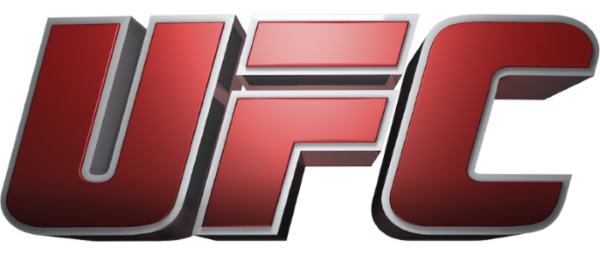 Also, in addition to the main outcomes that affect the outcome of the battle, there are also those that contain other information. An outcome such as total rounds is one of them and is great for the first bet on the UFS. The fighters are quite persistent and it is unlikely that anyone will fall into a deep knockout, which is why the total rounds - 4.5B will be an excellent outcome.
| The main odds for the fight Figueredo - Moreno | |
| --- | --- |
| Figueiredo's victory | Moreno's victory |
| 1.84 | 1.9 |
| Odds for an additional outcome | |
| Total rounds - 4.5B | 1.62 |
How to bet on UFC : 1win recommendations
After you understand how to choose a fight for the first UFC bet, 1win also prepared some tips. They will help you make your bets correctly and make fewer mistakes:
Carefully review the line and choose a fight whose fighters you are quite familiar with. You must know how an athlete performs and his extreme results in order to reasonably evaluate the odds;
Don't get emotional while betting on UFC fights. This will prevent you from choosing the right outcome.
Even if any of your bets turn out to be losing, do not lose heart. Rather, work on the errors and determine the cause of what happened. Better analyze matches.
By following these tips, you can reduce the risk of a no-pass and take your UFC betting to a whole new level. From now on, winning real money is not a problem with 1win bk!
How to start using the 1win website?
In order to start using all the features that the 1 win site offers users, you need to take a few important steps. And the first of them is the creation of an account, in order to do it simply and, most importantly, quickly, we recommend using the section - 1win registration. After that, you will have access to the full functionality of the site and will be able to make your first deposit, as well as place bets on the UFC.
After the registration is completed, you can familiarize yourself with the site interface and understand the navigation: what and where is located. At the top of the page you can find all the modes that 1win offers, such as: sports betting, esports, online slots, live events, as well as fantasy sports. We would like to note that you can check your personal account in the upper right corner. By opening your account, you will be able to track: your deposits and withdrawals, your betting history, as well as your slot game statistics.
After you have familiarized yourself with the navigation on the 1 win website, it will not be superfluous to make the use safer, for this we advise you to read this section - 1win game rules. After that, you will be able to avoid all the unpleasant situations that could happen, because ignorance is no excuse.
How to make a deposit on the 1win site?
After registering on the site and reading the rules, you may want to make your first deposit on 1win, but how to do it and where to find the "Deposit" button. It is also located in the upper right corner next to your account. After you click on the button, a window will open where you will need to select the deposit method that suits you.
Before choosing a payment method, we advise you to pay attention to the bottom of the screen, because most likely the bookmaker has prepared a gorgeous bonus for your replenishment in the amount of + 500% to the bonus account for 1win casino and bets.
Why choose 1win?
Quite a lot of beginners choose 1 win to place their first online UFS bets for various reasons. And let's take a look at why:
Instant withdrawals. Improving this feature on a daily basis is 1win's priority goal, so that each user receives their winnings on time;
Lots of bonuses and great promotions. They are suitable not only for those who have just registered, but also for those who have been with 1win for quite some time;
Availability. You can access the site from virtually any convenient device, it can be either a PC, laptop, or a mobile phone based on Android or IOS;
No need to download anything, the full use of 1 win is available without third-party programs.